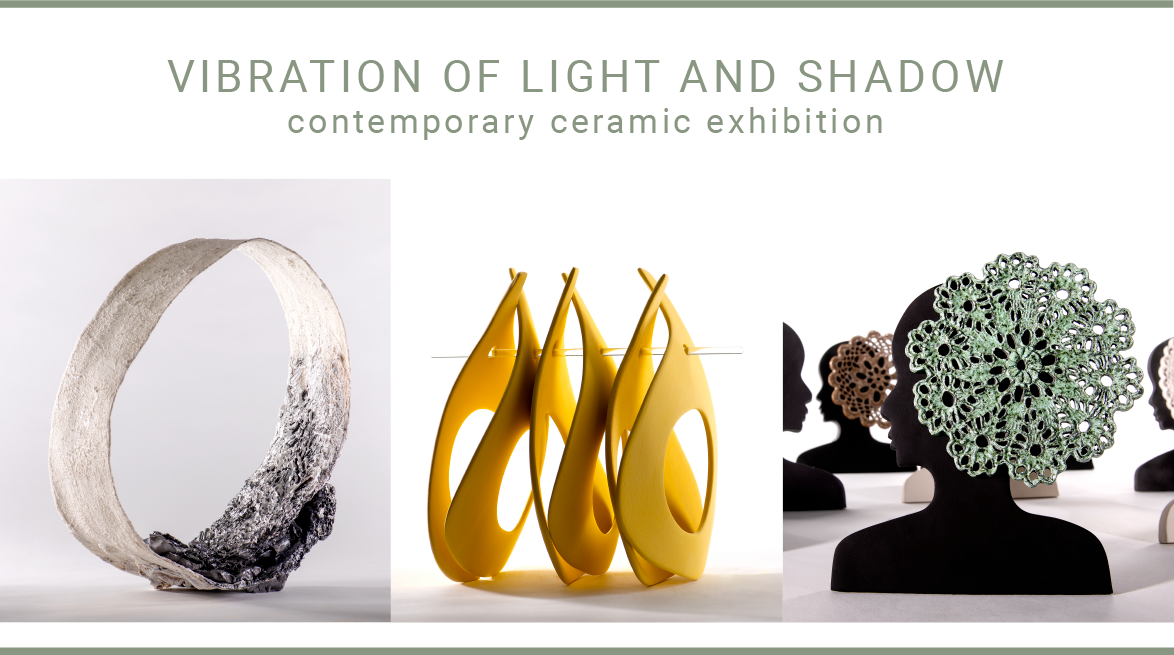 Nature is my greatest source of inspiration; from there I take organic forms and shape them in clay. Also, I like to observe people and their personalities. I am fascinated by the relationship between inner and outer reality; that dualism between content and form. - Danijela
I love the contrast of the strong preserving character of clay with the delicateness of the porcelain. My shapes are clean and the surfaces are flat. On them, I write messages, draw pictures or insert different elements, used the most dekicate technique – Litophane. - Snježana
I love freedom of the movement - physical and mental. Circular movement is perfect, unchanging, without a beginning, without an end and as such symbolizes the time in the space. - Nikolina
Tiziana Del Vecchio, curator
To follow an inspiration, a suggestion, to give form to a concept is to perpetuate and probe the human experience through personal feeling. The group exhibition of Croatian artists Danijela Pičuljan, Snježana Pokos-Vujec, Nikolina Rodić Grgac, examines aspects that trace life paths.
The search for the essence to strive for as the highest process of evolution, eliminating the superfluous, is the theme addressed by Danijela Pičuljan. The dark matter from its being contaminated, burdensome, completes its path of improvement. It lightens, it eliminates, it achieves centrality, purity transparency.
Freedom of movement, of thought in a circular space-time, connections with the past, traditional elements, accompanying the flow of generations. Communication, relationships between individuals, ties that influence our becoming, the contents of Nikolina Rodić Grgac's works.
Breath is life, interior and exterior placed in relation. Difficulties to be faced, overcome, sharpen the importance of taken for granted movements. Strength and fragility confront each other. Unstable balances of relationships that find settling creating new symmetries. Positivity, hope, drivers of movement and constructive action, the themes dealt with by Snježana Pokos-Vujec.